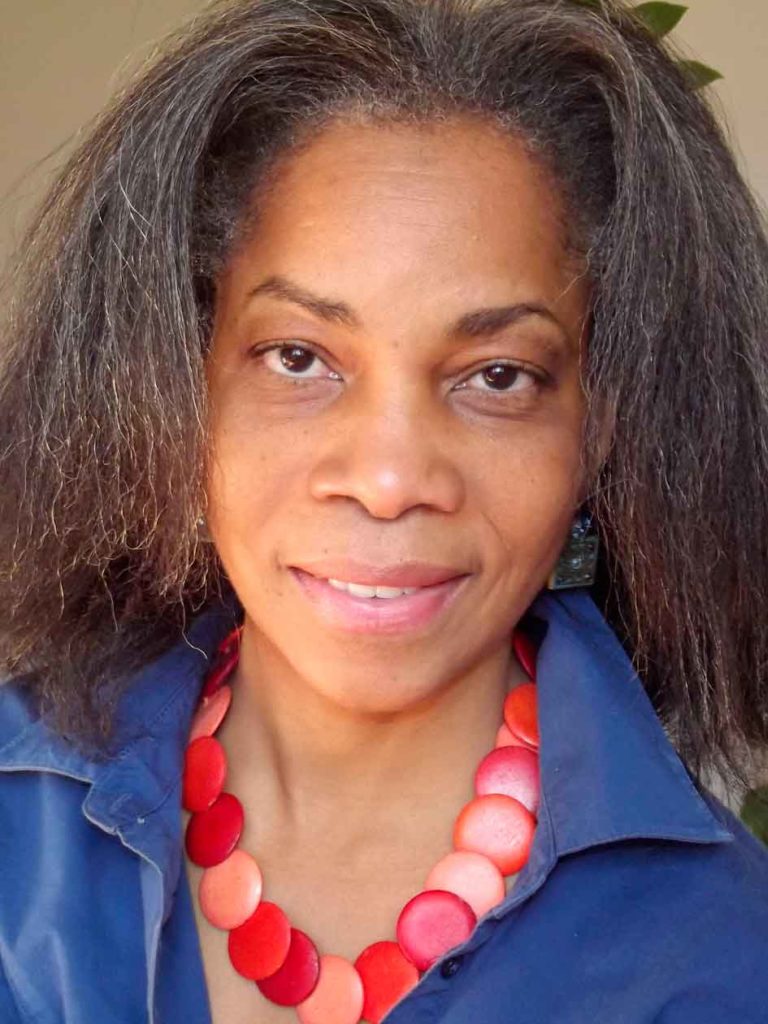 Fiche synthétique
Nom
Anny-Domique Curtius
Activité
Professeure en Théorie culturelle postcoloniale d'origine martiniquaise, University of Iowa, USA
Langues d'écriture
Français et anglais
Œuvres principales
Livre

Symbioses d'une mémoire: Manifestations religieuses et littératures de la Caraïbe, Paris: L'Harmattan, 2006, 312 pp., (ISBN 2-296-01056-3). (Reviewed in Research in African Literatures, Summer 2011, Journal of Haitian Studies, Spring 2007, Études littéraires africaines, December 2007)
Revue

Césaire, Suzanne. The Great Camouflage: Writings of Dissident (1941-1945), edited by Daniel Maximim and translated by Keith L. Walker, Middletown, Connecticut: Wesleyan University Press, 2012, in Modern and Contemporary France, Volume 21, Issue 4, November 2013, pp. 566-567.
Articles

"Anarchives féminines trans~e ~atlantiques et tidalectics chez Suzanne Césaire, Kamau Brathwaite et Lorna Goodison", in L'Atlantique littéraire au féminin. Approches comparatistes edited by Chloé Chaudet, Stefania Cubeddu-Proux, Jean-Marc Moura, Clermont-Ferrand: Presses Universitaires Blaise Pascal, 2020″Slavery Memorials", in Postcolonial Realms of Memory, edited by Etienne Achille, Charles Forsdick, Lydie Moudileno, Liverpool: Liverpool UP, 2020.
"Unshackling the Ocean: Screening Affect and Memory in Guy Deslauriers's Passage du Milieu~The Middle Passage," in Celluloid Chains: Slavery in the Americas through Film, edited by Rudyard J. Alcocer, Kristen Block, & Dawn Duke, University of Tennessee Press, 2018, pp. 121-146.
"Coalescence et dissonance des poétiques de la dé/mesure chez Camus, Césaire, Fanon et Glissant." In Albert Camus-Aimé Césaire: Poétiques de la révolte edited by Alexander Dickow and Buata Malela, Paris: Herman, 2018, pp. 199-209.
"Of Naked Body and Beheaded Statue: Performing Conflicting History in Fort-de-France." In Critical Perspectives on Conflict in Caribbean Societies of the Late 20th and Early 21st Centuries, edited by Patricia Donatien and Rodolphe Solbiac, New Castle Upon Tyne: Cambridge Scholars Publishing, 2015, pp. 9-30.
"Une entrevue avec Fabienne Kanor", in Metropolitan Mosaics and Melting-Pots: Paris and Montreal in Francophone Literatures, edited by Pascale De Souza & Adlai Murdoch, New Castle Upon Tyne: Cambridge Scholars Publishing, 2013, pp. 223-237."Sorcière et reine dans le théâtre d'Aimé Césaire: Absence des corps et des voix, marronnage du silence" in Ruprecht, A., (ed) Les théâtres francophones et créolophones de la Caraïbe. Pratiques scéniques et textuelles de la transculture, Paris: L'Harmattan 2003, pp. 73-83.
"Unidad en la diversidad en el Caribe: religiónes y espacio literario", in Pizarro, Ana. (ed), El archipiélago de fronteras externas. Culturas del Caribe hoy, Santiago de Chile: Editorial de la Universidad de Santiago de Chile, 2002, pp. 87-130.
"Désontologisme et réontologisme des esclaves et des marrons" in Bernabé, Jean; Bonniol, Jean-Luc; Confiant, Raphaël; L'etang, Gerry (eds), Au visiteur lumineux. Des îles créoles aux sociétés plurielles. Mélanges offerts à Jean Benoist, Pointe-à-Pitre: Ibis Rouge, 2000, pp. 103-114.
with Joseph Paré, "Le Mandat de Ousmane Sembène ou la dialectique d'une double herméneutique" in Niang, S. (ed) Littérature et cinéma en Afrique francophone: Ousmane Sembène et Assia Djebar, Paris: L'Harmattan, 1996, pp. 139-149.
Biographie